Kombi Fridge Magnet Photo Holder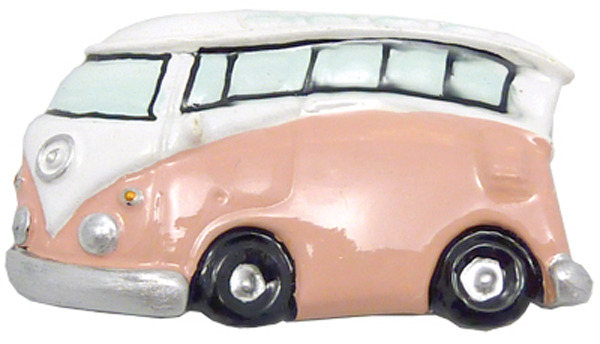 What a great little gift for the collector who has everything. It's an old hippie van fridge magnet. A perfect little budget priced gift. This Unique Fridge magnet will spread the joy. Get a dozen and leave your cheer with friends.
Beautifully colored in a nice pinkish and orange combo. I would mainly call it pink.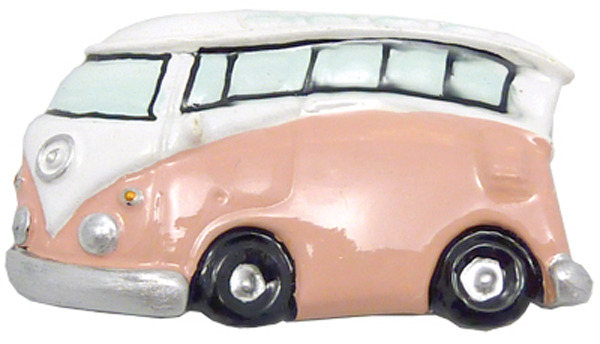 Its really cheerful. It's really cheap.
This great little Kombi fridge magnet looks beautiful on the fridge and holds the best long lived notes or photos in place.
Post your cheerfull comment on your friends fridges with these. It's hard to beat our Kombi at 5.6 cm in size and it's selling for the recommended retail price of $2.11. That won't break the bank. But you can have it today for $1.70.
Thats only $20.40 per dozen. Joy, Joy, Joy! How about you actually do get a dozen of these and ship and to all your friends as they are such a small item you can send them easily in the mail with your cheerful message or photo for their refrigerator.
This is a perfect little piece of pleasure to put on the fridge and hold a family photo. Everyone loves a Kombi. It is bright, colorful, all hippy and nostalgic.
Good Buy from Coastal Designs Decor your home decor online shop. Many Other Coastal theme fridge magnets and VW memorabilia in stock also.
---
This article was reproduced with permission from Coastal Designs Decor Article titled: "A Kombi Fridge Magnet Great for Happy Snaps and Cheery Notes".